Dubai or Abu Dhabi, which is better?
Commonly Asked Questions About Abu Dhabi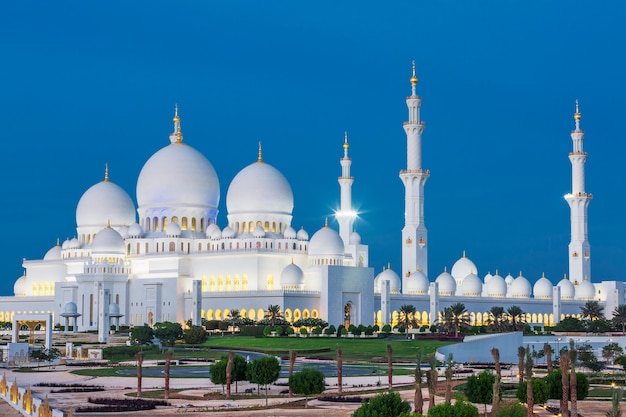 What is it like to live in Abu Dhabi?
Abu Dhabi is the capital of the United Arab Emirates. Abu Dhabi has a very peaceful yet vibrant life to it. Many activities happen all around the place like parades. It has an enormous shopping mall to visit. Summers in UAE is very hot, rising temperatures up to 48-degree celsius. There is a 5% of service tax on UAE employers. Property is quite expensive, even for renting. The nightlife is amazing with clubs and pubs. The city is diverse with different cultures and traditions. Avoid eating while traveling on the metro. Don't lose temper as there are many laws for public behavior.
What is it like to live in Dubai or Abu Dhabi? And what are the people like as well?
Dubai:
Dubai is a city with a low crime rate and more fun. The locals are very kind and respectful. But Dubai is the most expensive city in Emirates. Dubai is the home of many tall buildings and large malls.
Dubai is known for gold trading, there are many tourists who visit Dubai just to buy gold. Indians always convert INR to AED to make sure they get the best deals for gold in UAE.
Dubai is the most happening city, a mega cosmopolitan city. Every nationality person you can find easily across the road or in any office. Citizens from worldwide call Dubai their home, pleasant people, modern living culture, easy of earning good life.
Dubai is a global city with an economic powerhouse status in middle-east, connecting Africa, central Asia to the rest of the world. Dubai is numerous job opportunities, easy career growth, and a happening city. You will not feel left alone or bored after work, you can find a place nearby which will accommodate you and make you feel at home.
Abu Dhabi:
Abu Dhabi is very well known for its oil/gas reserves. Plenty of jobs for oil/gas professionals, good-paying jobs for oil/gas drilling crew, or similar oil/gas profiles. It is one of the strongest emirates with good revenues from the oil/gas sector. Abu Dhabi has an impression of a conservative emirate in terms of growth and risk. They had modest and controlled economic growth, not the kind of growth Dubai had.
Abu Dhabi city is much smaller when compared to Dubai, no wonder there are fewer opportunities for after-work life. However, you still can find a good place to hang out with friends or family after work. It does not mean it is lagging too much behind Dubai, there are many infrastructure projects in Abu Dhabi too.
The cost of living is believed to be much lower in Abu Dhabi when compared to Dubai, however, the power of earning is not that far in Abu Dhabi. This means you can get an equally good salary in Abu Dhabi and you do not have to fork out a lot of money for a living when compared to Dubai.
What advice would you give to someone who is moving to Abu Dhabi?
Doesn't matter where you come from, Abu Dhabi has a place for you. The lifestyle here depends upon the monthly income. If you earn a decent salary you can have a comfortable life anywhere. Abu Dhabi emirate maintains good law and order. Housing cost depends on different locations, so find a place that matches your taste and budget, you can still enjoy in Abu Dhabi. Groceries and other food items are much expensive, especially for non-vegetarians. Locals are friendly. The city has less traffic, great places to visit, good accommodation and transportation.
What is the cost of living in Abu Dhabi?
Abu Dhabi is the second most expensive emirate in UAE. The cost of living for a single person per month is 8,200 AED (or 2,230 USD). The cost of living for a family of four is approx. 20,330 AED (or 5,535 USD). The extra expenses will include transport, groceries, eating at restaurants, and leisure activity.
Here is the cost of a few items:
Milk – 6 AED
Bread Loaf – 5 AED
1 dozen Egg – 11 AED
Chicken Breast – 28 AED
1kg Apple – 8 AED
1kg Tomatoes – 6 AED
Which city is better Abu Dhabi vs AI Ain?
If you love the "suburban" lifestyle and have a family, then Al Ain is close to camping sites and an affordable location. There are many places to visit with family and kids. Now, if you are single and love city life, Abu Dhabi is a great choice. Abu Dhabi is more expensive, offering restaurants, world-class beaches, international airports, and shopping centers. Both, Al Ain and Abu Dhabi are great places though.
Is AL- AIN located inside Abu -Dhabi Emirate? And is Abu Dhabi located inside the emirate of Abu Dhabi?
Yes, Al Ain is located inside the Abu Dhabi emirate. Al-Ain is a city in the Eastern region of Abu Dhabi emirate.
Yes, Abu Dhabi is located inside the emirates of Abu Dhabi.
What is life like for Indians in Abu Dhabi?
Abu Dhabi has quiet surroundings as compared to Dubai. The city has good Indian veg/non-veg restaurants, cheap public transportation, 24 hours open supermarkets, and reasonable price for goods. Indians have earned respect in the emirates. There is no discrimination on the basis of religion, sex, or color. Follow the law strictly. Get a liquor license, if you want to drink. The cost of living is around 8k AED for a single person